I'm Still Here
For all of you wondering where I've been the past week of my life (an entire 1/7th of it), I've been here in recovery mode. One day I will write a story about it, but in the meantime I just wanted to let everyone know that all is okay with me (my Mommy I'm not so sure about. Man can she cry a lot. Even more than I do and I'm a baby!!). I've been spending my days recuperating and getting longer and stronger for my trip to Canada.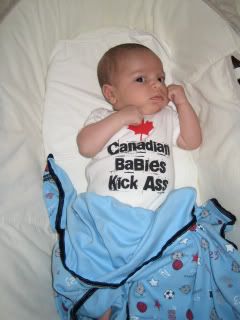 I've also been chilling out in my favourite place: On my Daddy…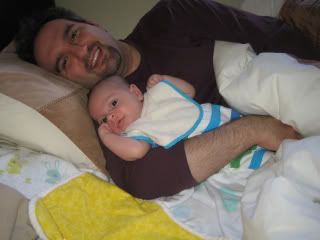 Practising my dancing (I was rocking out to Aerosmith and Run D.M.C last night), discovering that I can make my hands move the dangling things on my playmat and I've been doing intense smile practice.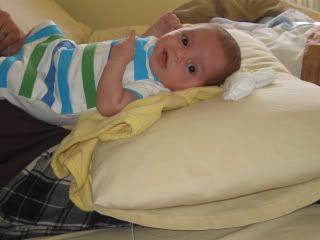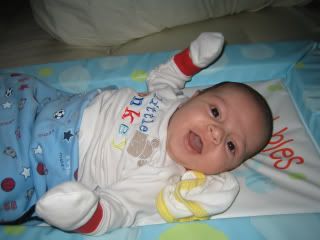 Most of my time though, has been spent mastering looking cute. My Mommy and Daddy say that I don't have to try, but I want to make sure that this isn't just because they HAVE to say it. I want to make sure that everyone I meet on my big trip (in less than two weeks!) will agree with them.
What do you think?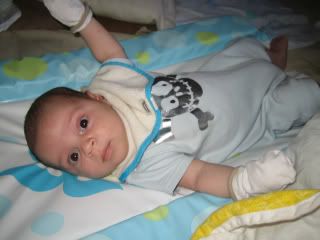 Yeah, you're right, I've got nothing to worry about!