Let Them Eat Cake!
Birthdays are cool! Before Luca's birthday, I'd only ever been to an adult's birthday .. oh and Sam's when I wasn't even 2 months old and I think I remember something about Luke and a Wiggles car on his birthday in Toronto, but I was only just 2 months and a bit and wasn't really sure of what was going on around me!
Luca's party was where I got to eat cake. A whole entire cupcake just for me. And there were toys everywhere and balloons and people singing. It was great!
I was so excited after his birthday that I couldn't wait for mine. I was going to be one and my Mommy kept baking cupcakes that I wanted to try so badly… but I woke up sick. How sucky! Since I already had a cold, my Parents decided to go ahead and let me get my booster vaccinations. Now I don't know about you, but that is not my idea of a good birthday present!!
On my birthday morning I woke up with a really high fever and everyone wondered if my first ever birthday was going to be cancelled! When I heard this news, I knew it wasn't good. What? No presents? No eating whatever I want? No trip to the zoo with Luca and his Parents? This fever wasn't going to beat me!
Especially when I saw the presents on awaiting me on the table…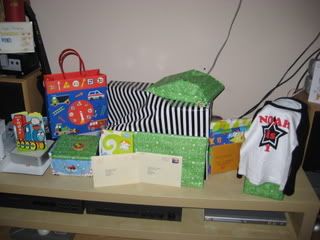 I'll be honest with you. I was quite shocked! All of those were for me!?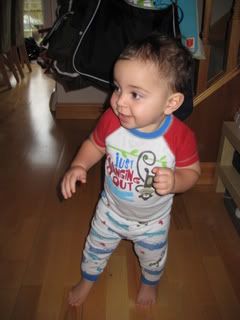 So I decided to choose one and took it over to my Daddy to help me open.
It was a puzzle!! After a quick play with the puzzle I realised that I needed a nap. This fever was kicking my big little bum and there was only one thing to do… sleep it off. And that I did! When I woke up, I was a sweaty mess and my hair was curlier than ever, but I had no fever!! Woo hoo! That meant one thing… I was going to go to the zoo!!!
When we got there, Luca got all snug in his stroller and I had to wait for what felt like an entire other year for my Parents to get mine back together. You know, after that whole throwing up on it incident from before? Oh I didn't tell you? Let's move on….
So we went in, got some food and then went to see some animals. And these weren't the same animals I see when I walk around the lake with my Mommy or through the mall either! There were tigers (though they bored me) and flamingos and rhinos and camels and sloth bears (that my Daddy said had the same hairstyle as me.. how rude!!! Take note, Adam. Another one to add to the Rudie List!). Luca and I chilled in our strollers taking in the new smells and sights…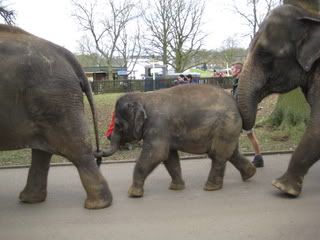 And then before you knew it… we passed out and let our Parents enjoy the rest of the day at the zoo.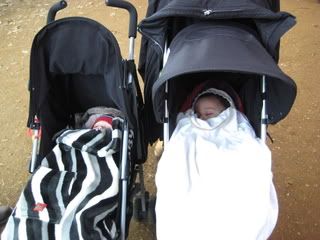 To be honest, I was only pretending to feel 100%. I woke up when we were near the exit and my Parents decided that we should go because we had to do a bunch of stuff still before my party the next day. So we said goodbye to the D'Ambrosio crew (though Luca didn't hear us because he was still asleep!) and headed to Costco! I LOVE that place! We picked up a cake and went home to pack and head off to my Nan and Grandad's house where I got to open even more presents, eat a yummy dinner with trifle (I LOVE the stuff!) and hang out!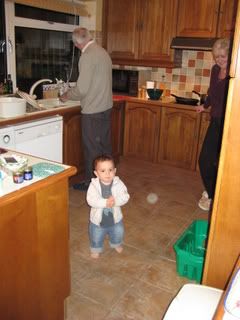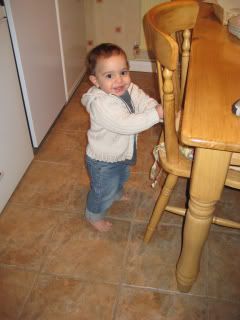 After playing with my new toys for a nit it was off to get some beauty sleep for the next day! My Party Day!
When I woke up, I couldn't believe that there were still more presents to open!! One even had my name written across it so no one else could think it was for them! Once we had breakfast (bacon and sausages, tomatoes and grapes … might sound weird to you, but it's what I wanted!) I opened the other gifts and then I had a nap whilst everyone else was busy busy busy.
I was in shock once again when I woke up. There were banners and balloons and a box of colourful balls in the living room!
My Daddy did some last minute checks on me whilst My Mommy finished frosting my cupcakes and I made sure I played with everything I could get my hands on!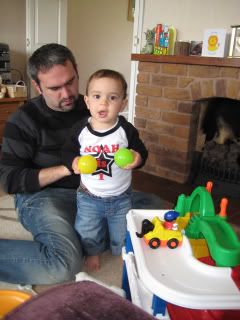 Luca and his Parents arrived and we played with my new toys, and then Sam arrived with his Parents and played with us too! And even more people showed up. All just for me?! It was great! I felt so special!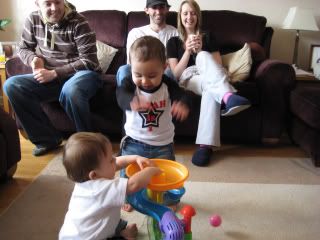 After some serious playing and eating of food (oh how I love sausage rolls), everyone went into the dining room where there was a cake that had candles on fire that said my name and sang Happy Birthday to me!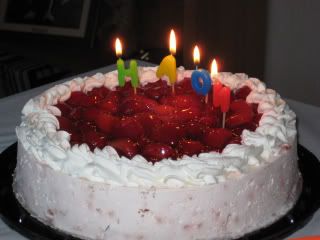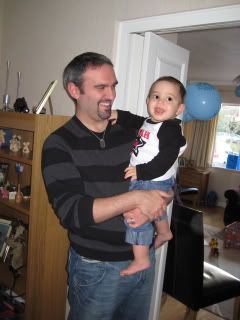 And then… and then… and then… I got to eat a cupcake all by myself!!! And… and… and… I didn't even have to wear a bib!!!
Oh man… I love vanilla frosting!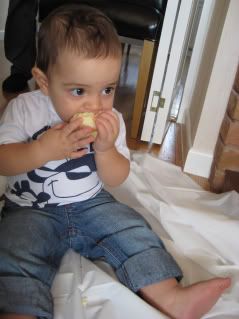 I don't even know what the big cake tasted like, but that is okay because I was in Sugar High Heaven!
After the cake eating, we got back down to playing and I discovered that the colourful balls are not as scary as I thought that they would be. In fact, I was having a BALL in there. hehe, get it? Having a ball?! … Oh man, ever since I turned 1 I find myself so funny!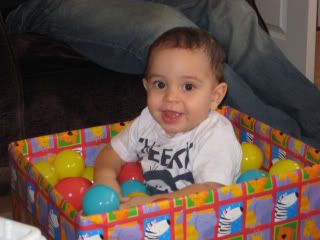 I know it has been a while, but I just want to thank everyone for coming to my party and for playing and eating with me!! I had a great time!!
And then I went home and got another fever. But at least I didn't miss out on my celebrations. 😉